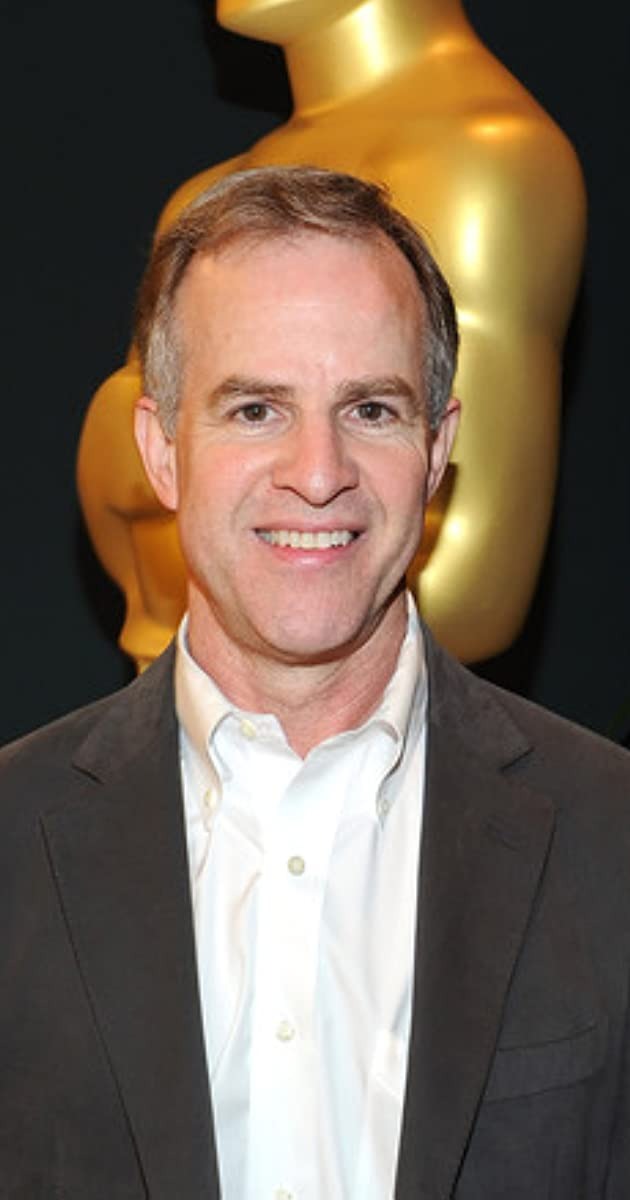 Harley Jessup
Harley is an Academy Award-winning Production Designer and Animator. He was nominated for 2 visual effects Academy Awards, and won once. Won an Emmy for best visual effects for the Ewok Adventure, produced by Lucasfilm. At Pixar Animation Studios, he served as production designer for Monsters, Inc. (with Bob Pauley), Ratatouille, Cars 2, Presto, and The Good Dinosaur. Author and Illustrator of 3 children's books.
ΔΤ 923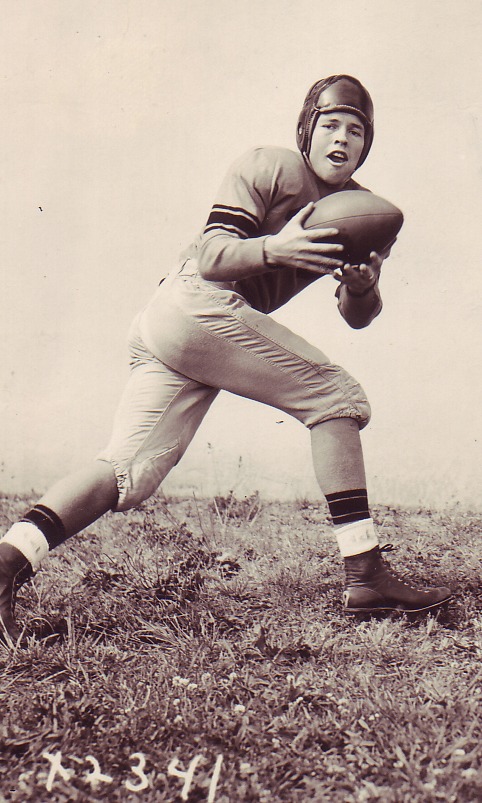 Don Durdan
Don was an All-Coast member of the 1942 Rose Bowl championship team and an All-American basketball player. He was a three-sport athlete, also playing basketball and baseball. He was named the MVP of the Rose Bowl, which was played in Durham, N.C. due to World War II. He played professionally for the San Francisco 49ers. Durdan was inducted into the State of Oregon Sports Hall of Fame in 1981 and the Rose Bowl Hall of Fame in 1988. Mortuary owner. Don passed away in 1971.
ΔΤ 315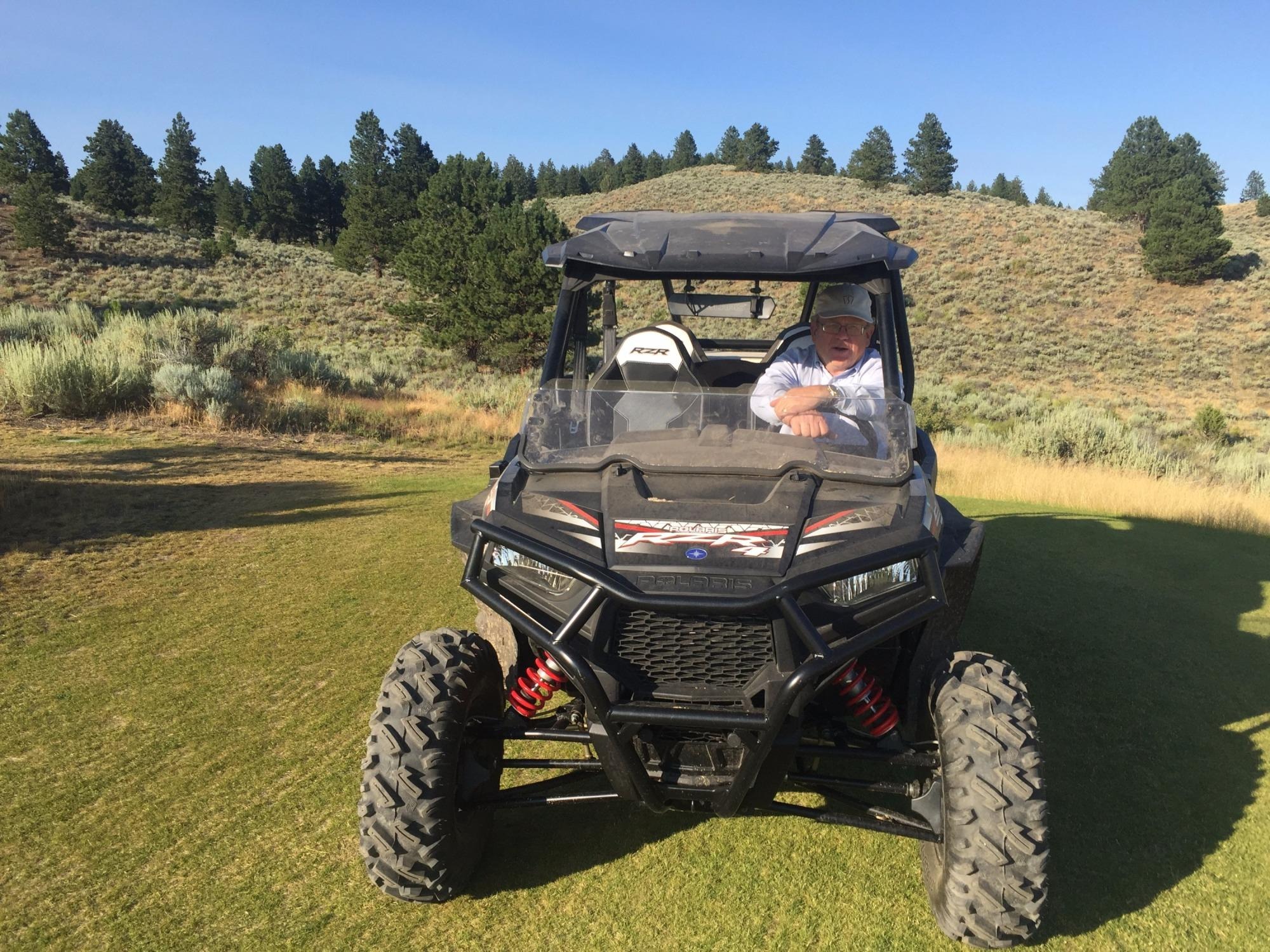 Scott Campbell
In 2006 retired veterinarian Dr. Scott Campbell had made enough money to retire, having helped create, run and sell the veterinary chain Banfield Pet Hospitals. Campbell and his wife retired to Burns, where his grandparents were ranchers and his father had been the town doctor. Campbell purchased a large ranch that had been defunct for several years with the goal of renovating it into a functional ranch. Silvies Valley Ranch comprises 40,000 acres of brushland, wetland, and forest, less than 2,000 of which is developed. The Ranch includes five golf courses, one of which is a world class and award winning links style course. The ranch also includes Cabins, a Coach and RV park, as well as a Spa.
ΔΤ 985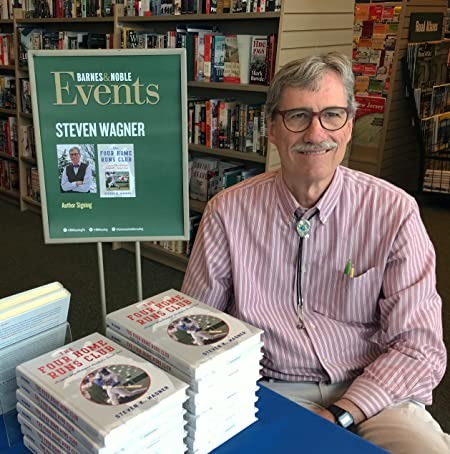 Steven K Wagner
Steven is a noted sports journalist and editor. Author of several historical baseball books. Former assistant bureau chief for United Press International as well as an editor for the Oregonian. Has also done freelance assignments for the LA Times, New York Times, The Portland Oregonian, The Oklahoma City Oklahoman, the Seattle Times, and Baseball America.
ΔΤ 908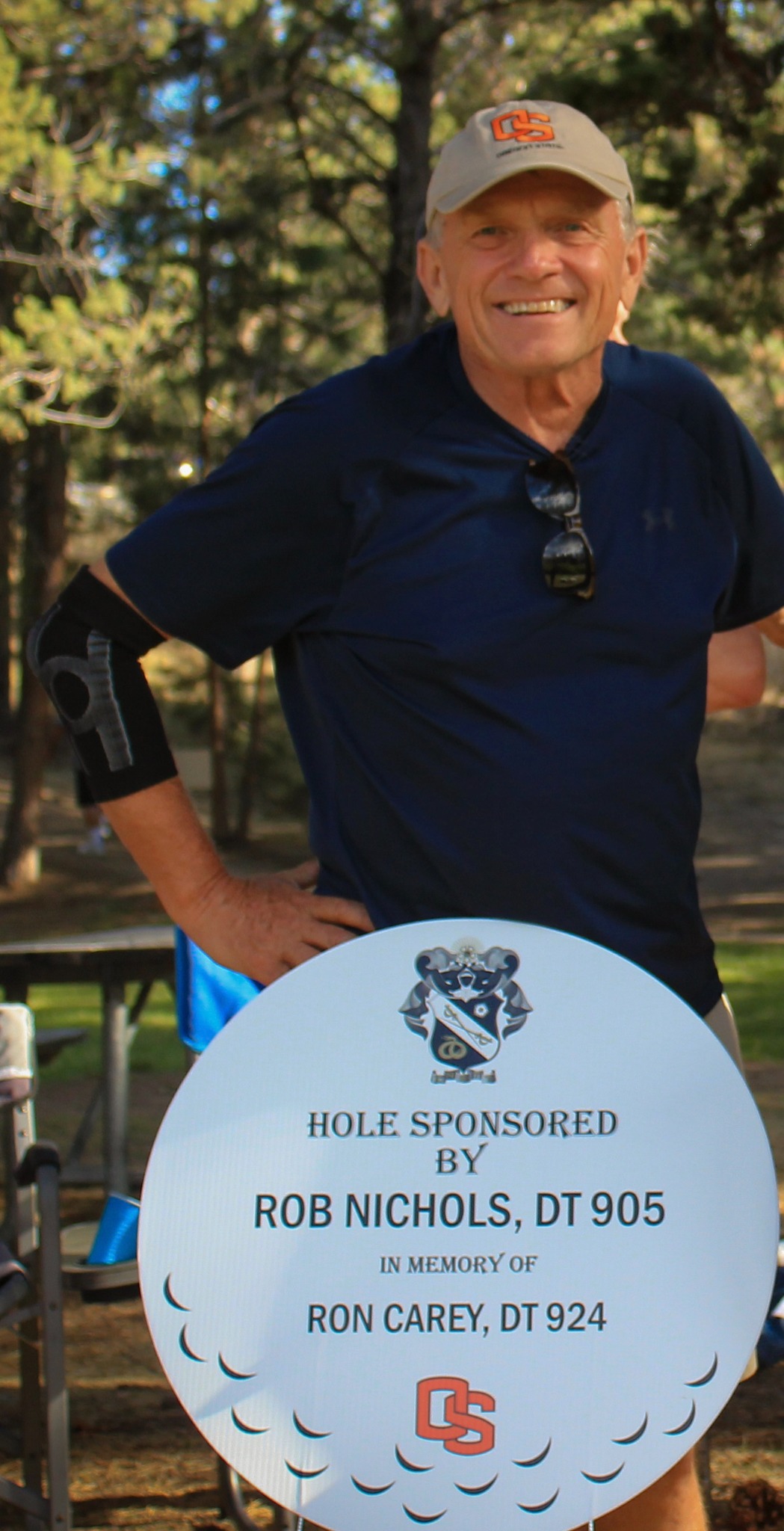 Robert F. Nichols, Jr
Rob Graduated from OSU with a degree in Business Administration. Went on to attend law school at Willamette University where he obtained his J.D. After law school, returned to his hometown of Lakeview, Oregon, and joined his father's law firm (Rob is a 5th generation attorney). Later in his career, he was appointed Lake Circuit Judge (A Circuit Judge is the highest trial court in the State of Oregon). Although partially retired, he continues to work part-time as an Oregon Senior Judge with assignments throughout Oregon. Rob says that Delta Tau of Sigma Nu not only provided a setting to succeed academically but just as importantly, a social environment where he obtained valuable social skills and made lifelong friends with whom he still associates.
ΔΤ 905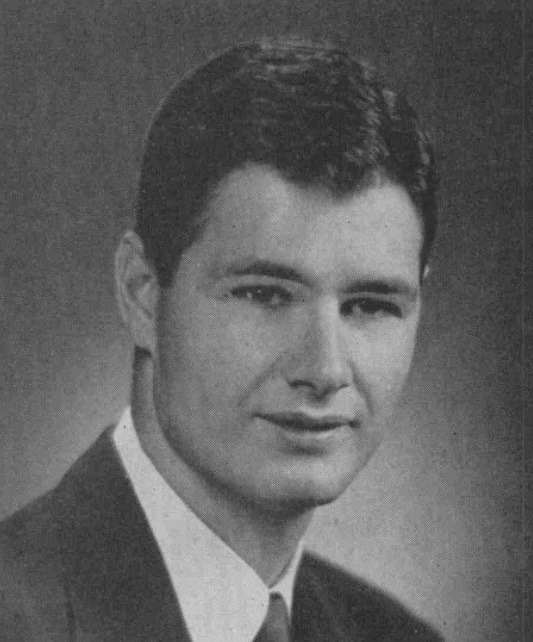 Maurice Fred "Tex" Winter 
Tex was the Head Basketball Coach at Kansas State for 15 years later becoming an assistant coach in the NBA. Maurice invented the Triangle Offense that propelled the Chicago Bulls and LA Lakers to multiple NBA Championships. Upon his death in 2018, Michael Jordan said, "I learned so much from Coach Winter. He was a true student of the game."

ΔΤ 391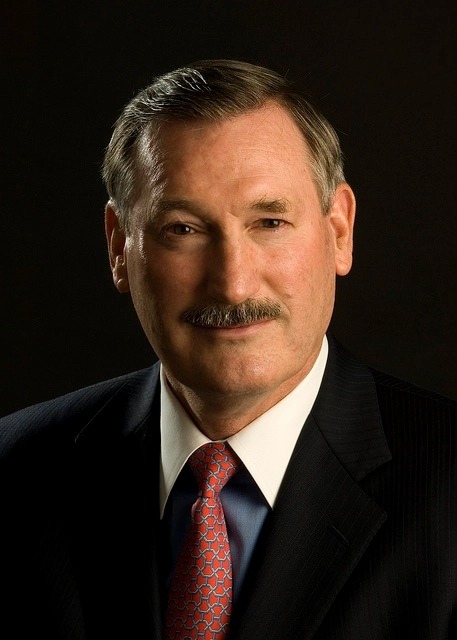 Dick Evans 
Dick Evans is an Engineer, CEO, Chairman, photographer, and philanthropist. While at OSU, Dick served as Eminent Commander at Delta Tau of Sigma Nu and as Oregon State University Class President. Lettered 3 years in varsity track and was an Outstanding Senior, Pac-8 Scholar-Athlete. Graduated in engineering with a 3.8 GPA and went on to a successful, 55-year career in the global metals industry including CEO of Montreal-based, Fortune 100 Alcan Aluminum. Served on the board of directors of 5 NYSE companies and 1 London Stock Exchange company. Was Chairman of the Board for 3 of the 6 companies of which he was a director. He is an accomplished photographer and has published three documentary photography books on historic San Francisco neighborhoods: Haight Ashbury (2014), The Mission (2017-an Indie Books Award winner), and Chinatown (2020. Member of OSU Engineering Hall of Fame and OSU Foundation Board of Trustees where he chairs to Investment Committee. He and his wife, Gretchen, have endowed a professorship and multiple graduate scholarships at OSU in Humanitarian Engineering and have been the anchor for the new track grandstand and the Catalyst scholars program, and provide annual scholarships for women's track athletes and liberal arts programs.
ΔΤ 780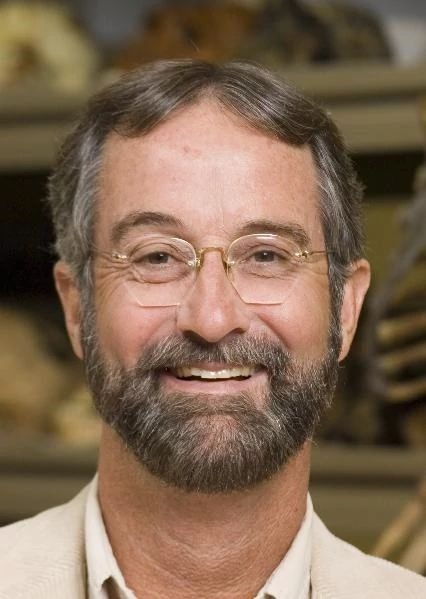 Lawrence Conyers 
Lawrence is a well-known Geologist, Professor at Denver University, and a pioneer in the use of ground penetrating radar for archeological investigations. After receiving his Bachelor's Degree in Geology at Oregon State University, he went to receive a Master's in Geology at Arizona State, a Master's, and a Ph.D. in Anthropology at the University of Colorado of Boulder, Colorado. Serves as the Director of Graduate Studies and Professor, Archaeology in the Department of Anthropology at the University of Denver. Dr.Conyers is also involved in the International Society for Archaeological Prospection.
ΔΤ 864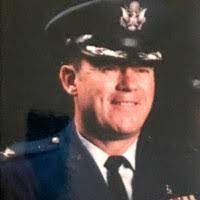 Steve Langenberg
Steve is a retired Colonel, at USAF Medical Service. Fellow, American College of Healthcare Executives. First USAF MSC to be selected as an Executive Officer of a US Naval hospital. Now retired after 34 years of active military service but still active in the Delta Tau Alumni Organizations. He and his wife have established a trust to help with scholarships for Delta Tau Collegiate Members.
ΔΤ 664
Jay Pearson
Jay Pearson is a noted Parks and Recreation Director. Jay has a city park named in his honor in McMinnville, Oregon. He served as the Parks and Recreation Director for the City of McMinnville. Organized countless sports programs and activities and coached many youth teams.
ΔΤ 865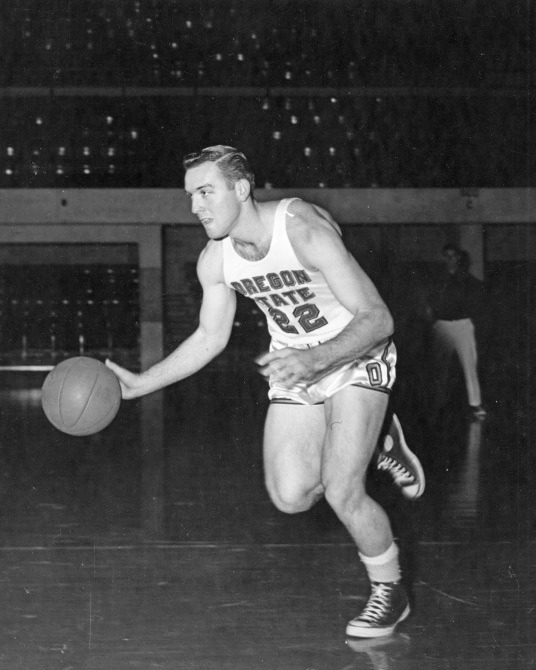 Lee Harman
Lee Harman was an OSU basketball star and a movie makeup legend.  After graduating high school, he attended Oregon State University where he played basketball with his life-long friend Jimmy Anderson. He became an All-American at O.S.U and was inducted into the Beaver Hall of Fame in 2014. After college basketball, Lee was selected by the St Louis Hawks in the 4th round to play professional basketball in the American Basketball League (ABL). Movie stars he worked with include Barbara Streisand, Faye Dunaway, Sally Field, Bette Midler, Chevy Chase, Christopher Reeve, Tom Cruise, Sylvester Stallone, Jane Fonda, Gregory Peck, Jill Clayburgh, and Warren Beatty. Lee passed away in 2021
ΔΤ 644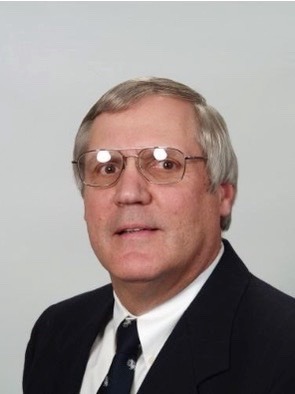 Daniel W. Hearn
Daniel Hearn, born in Astoria, Oregon, initiated 1968 as DT 816, served as DT EC 1969 – 1970, graduated OSU 1970, BS Industrial Arts Ed and USC, 1978, MS Instructional Technology Ed. His career in electromagnetic spectrum technologies spanned more than 45 years with military service, industry, and international positions. . He was awarded the Secretary of Army, Pace award in 1991 as the Army Staff's most outstanding military employee. In 1993 upon his military retirement he was awarded the Legion of Merit in addition to numerous other military awards. From1993 – 2016 he was the founder and owner of CH Enterprises, Inc a small business that provided discrete consulting services to multiple defense and commercial corporations to include Department of Defense Research and Development Organizations specializing in electromagnetic spectrum activities. In 2009 he was awarded the lifetime Achievement Award from the Association of Old Crows, a professional organization that promotes and educates the global use of electromagnetic spectrum products and technology in both defense and commercial applications. He served on the OSU College of Education Dean's committee for the successful renovation of the Education Hall and retention of the College of Education on the OSU Corvallis campus. The Hearn family's philanthropy work includes the endowment of student scholarships with the OSU Foundation for the College of Education and Franklin College for the Department of Foreign Languages.
ΔΤ 816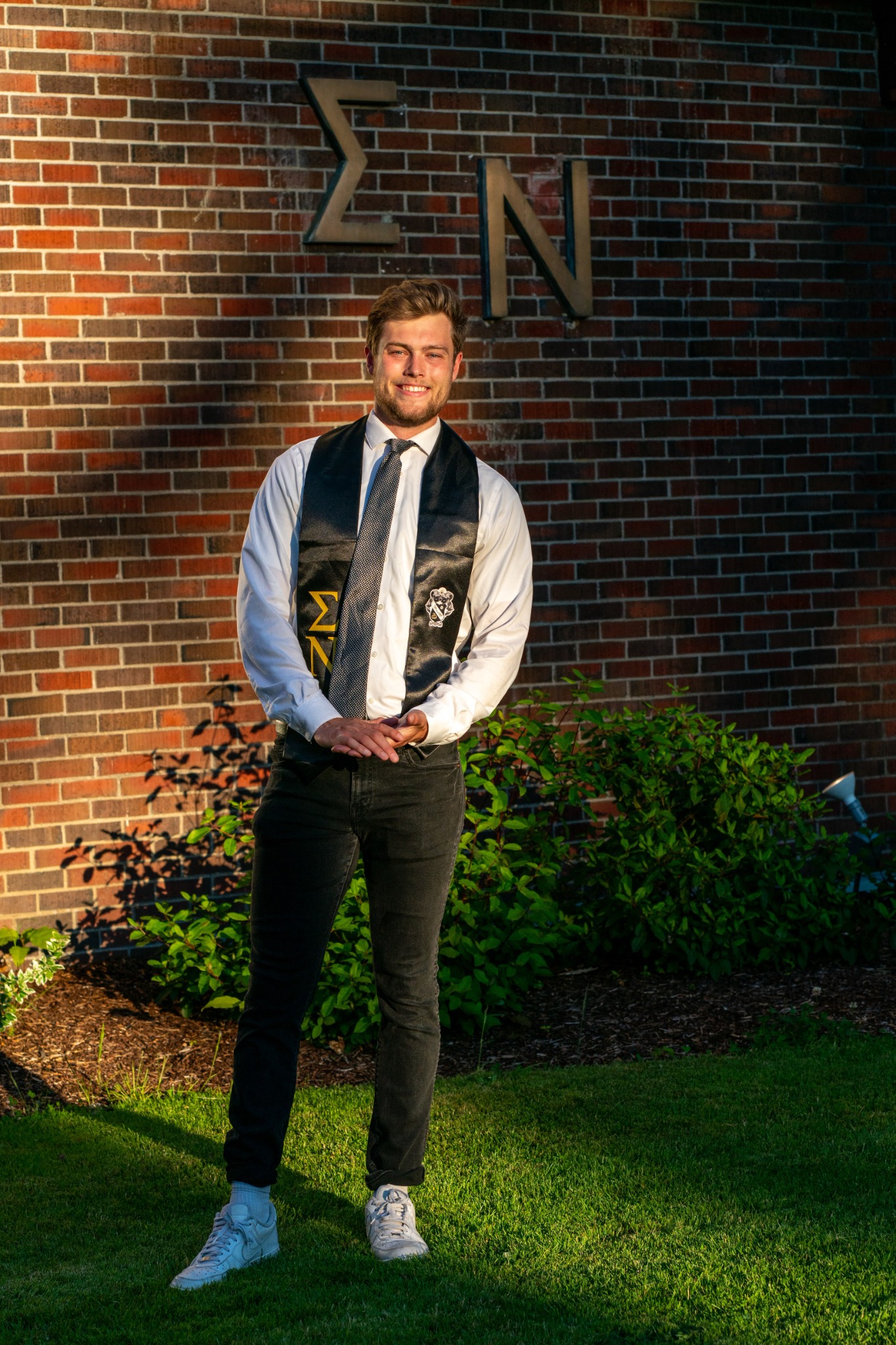 Nathan Getty
Nathan Getty was born on June 22nd, 1999 in Portland Oregon. Getty graduated from Oregon State in 2021 with a major in Marketing. He continued his pursuit of excellence at Arizona State University earning a Masters of Science in Business Analytics. Nathan is currently trying to learn more about business analytics while working for the Hillsboro Hops Baseball team. He plans to take the knowledge he's acquired throughout his years and start his own independent consultant agency focusing on Marketing Analytics. During his time at Oregon State, Getty was Co-president of the Dam Worth It campaign on campus which brought awareness to mental health to Oregon State students. Dam Worth It is now a non-profit and expanding across the united states, currently at four other universities. While an active member at Sigma Nu, Getty served as recruitment Chairman for two years as well as Chaplain for one; while also being president of the Sports Business Club during some of his time at OSU. Getty was one of the leaders in reviving our Chapter, without him and all the other brothers that came before him, we might not be the same chapter today. Nathan is one of the many prime examples of what you can become as a Sigma Nu man.

ΔΤ 1430